Tech Tips for Non-Tech People!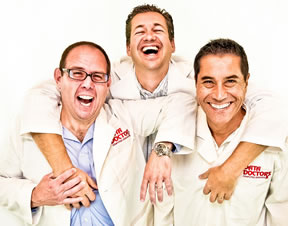 We give quick, one minute tech tips each weekday! Join us on a radio station near you as we talk tech. It's Tech Tips for Non-Tech People! You can post questions on
our Facebook page
anytime!
Original Air Date: Mar 20, 2019
Workplace Prankster Protection
Those of you that work in a large office, particularly one that has an open floorpan full of desks or cubicles know that your PC is completely accessible whenever you step away to attend to something away from your desk.



It can be a lot worse if you are surrounded by co-workers that like to play games with their follow workers when they forget to lock down their computers.



Keeping wandering eyes from sneaking a peak at your spreadsheet or documents while your away is really easy if you can remember to lock down your system every time.



Windows users can quickly secure their systems by holding down the Windows icon key and tapping the letter 'L'.



Apple computer users can protect themselves by pressing Control-Shift-Eject together or if you don't see an Eject key, try Control-Shift-Power instead.



Of course, none of these tactics will do much good if you don't have a login password setup, so make sure you do.



This tip isn't just for business users as parents can adapt the same habit to keep their kids from using the computer when mom and dad aren't watching or haven't been given permission.