Tech Tips for Non-Tech People!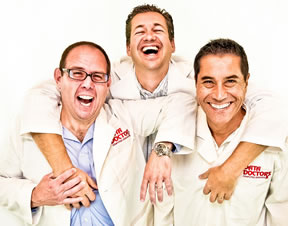 We give quick, one minute tech tips each weekday! Join us on a radio station near you as we talk tech. It's Tech Tips for Non-Tech People! You can post questions on
our Facebook page
anytime!
Original Air Date: Mar 22, 2019
Clever Warning Scam Reminder
A series of cleverly crafted credible looking warning pop ups are doing a good job of tricking a lot of users these days.

Not only can it trick users because they look so real, they can often lock your computer with a helpful message that someone is available via a toll-free number to help you with your infection.

Those of you that have always taken comfort in thinking that because you use a Mac OS based compute and that you don't have to worry about these kinds of scams should think again.

The bad guys don't care what kind of computer you're using and will target everyone with links to rigged websites that they'll post all over the Internet and across social networks including the comments sections of highly controversial topics.

The reality of the security software industry is that the last thing they want you to do, is try calling them directly when you have an issue. They'll never encourage you to call a toll-free number.

The look and feel of your primary security program is what you should get familiar with, so you can recognize a real warning when it appears.

The quickest way to sniff out a scam is when they post a toll-free number, so now you'll know!