Tech Tips for Non-Tech People!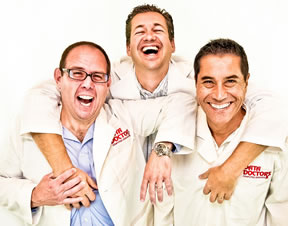 We give quick, one minute tech tips each weekday! Join us on a radio station near you as we talk tech. It's Tech Tips for Non-Tech People! You can post questions on
our Facebook page
anytime!
Original Air Date: Mar 25, 2019
Same Passwords Again?
Despite the fact that most of you continue to use the same password on many of your online accounts, I'm going to remind you that you're playing right into the hacker's hands.

We've repeatedly suggested that you consider using a password management tool, such as LastPass, but for some, it's still too complicated.

For those that can't make a software password manager work, there's a simple low-tech option you can use…

Write your passwords down.

You can simply create a secure indiscreet document on your computer or smartphone that contains all your passwords.

Don't actually use the word password anywhere, especially in the file name and use a secret code for your actual passwords.

By creating your own form of 'encryption', such as randomly adding four characters to your actual passwords, you'll keep them safe in the event someone figures out that it's your password list.

Breaches are occurring at an alarming rate, so if you have to choose between using the same password everywhere or writing them down, you know what we'd recommend you do!