Tech Tips for Non-Tech People!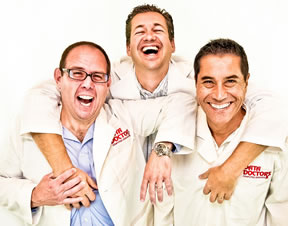 We give quick, one minute tech tips each weekday! Join us on a radio station near you as we talk tech. It's Tech Tips for Non-Tech People! You can post questions on
our Facebook page
anytime!
Original Air Date: Mar 27, 2019
Is Your Entire Network Exposed?
The job of the router in your home or business network is to provide a layer of separation from the rest of the Internet, so others can't get into your various attached devices.

Very few people have take the time to change the password that is set at the factory, better known as a default password.

The password I'm referring to is no the one used to connect to the wireless access point; it's the one necessary in order to make changes to how the router is setup.

Because of the various online resources such as  http://RouterPasswords.com, anyone with ill intent on the Internet knows the default password on your router.

This common hole in security has been known to be exploited in a number of ways including through rigged email messages that can give hackers access to the controls of your entire network.

If you become a victim of this type of silent compromise, not only will you not know that it's happening, the bad guys can essentially monitor anything that any device connected to the router is doing.

You're anti-virus protection is powerless to detect these types of exploits if you as the user clicks on the link in one of these messages, so be on the alert.

The good news is that it's quite simple to avoid becoming a victim of this type of attack…just change the default administrator password or get help if you don't know how to do it yourself.