Tech Tips for Non-Tech People!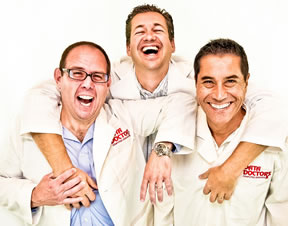 We give quick, one minute tech tips each weekday! Join us on a radio station near you as we talk tech. It's Tech Tips for Non-Tech People! You can post questions on
our Facebook page
anytime!
Original Air Date: Mar 28, 2019
Phone Document Scanning Made Easy
If you end up doing business from the road, you will invariably end up with a situation that requires you to respond to an email request to have a document signed and emailed back as soon as possible.

Finding a way to print out the document and sign it is much easier than getting it scanned and returned.

I dealt with this issue a lot some time ago, so I went on the hunt for a solution that used the camera on my phone as a scanner.

Of all the apps that I tested, I found the Cam Scanner app to be exactly what I was looking for.

It's a free app that's very simple to use, including any cropping required to make the form look good before you save it for sending.

If you have a large number of pages to scan, the app provides a 'batch' option.

There are a number of edits that you can make after you've scanned in the pages, including the page order and adding a watermark for security purposes.

The free and premium CamScanner app can be used on virtually any mobile device with a camera, so its power can be leveraged by anyone!