Tech Tips for Non-Tech People!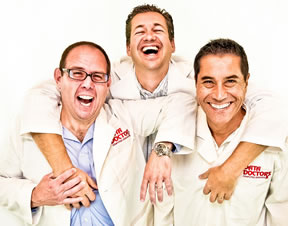 We give quick, one minute tech tips each weekday! Join us on a radio station near you as we talk tech. It's Tech Tips for Non-Tech People! You can post questions on
our Facebook page
anytime!
Original Air Date: Mar 29, 2019
Don't Guess on Pricing
The Internet has become the world's largest marketplace offering just about anything you'll ever want to buy or sell.

When you're in the market for something like a new or used car, there are lots of websites that offer pricing info, but not so much when it comes to tech gadgets.

Manually searching sites such as Craigslist or eBay is one laborious method of getting accurate pricing information, but there's a far more efficient tool available.

The price search engine called Bidvoy located at https://us.bidvoy.net was created to help anyone that's looking to sell or buy various items.

By tracking the activity on eBay, it can pull together a clear picture on the item that you have an interest in getting rid of or acquiring.

Beyond solid pricing info, you can see pricing trends and suggestions on the best time to purchase or sell.

The data is being generated from eBay transactions, but it doesn't mean you have to use eBay to accomplish your goals.

It takes all the guessing out of how you should price something or what you should expect to pay for an item you'd like to purchase.