Tech Tips for Non-Tech People!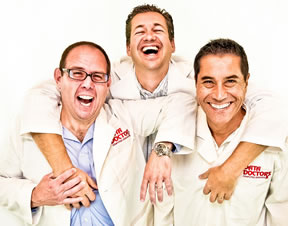 We give quick, one minute tech tips each weekday! Join us on a radio station near you as we talk tech. It's Tech Tips for Non-Tech People! You can post questions on
our Facebook page
anytime!
Original Air Date: Apr 11, 2019
Snagging YouTube Videos
Youtube has become the single most popular video streaming site on the Internet, which is great as long as you have a connection.

For those times that you know you won't be connected, but would like to watch a video, did you know you can use tools to download them beforehand? 

The one I like to use is at https://dirpy.com because it's fast and simple to use.

Simply grab the link on YouTube for the video you want and give it to Dirpy to start the process.

You can choose either video with audio or just the audio for a live concert video for instance.

For downloading complete videos, you can choose highest quality or lower quality to save space.

Once Dirpy is done, you have a file that can be played on your computer or transfer it to one of your mobile devices for listening anywhere, anytime.

Think of how great this tool is for parents with kids going on a long trip with no Internet connection!