Tech Tips for Non-Tech People!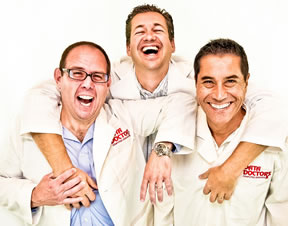 We give quick, one minute tech tips each weekday! Join us on a radio station near you as we talk tech. It's Tech Tips for Non-Tech People! You can post questions on
our Facebook page
anytime!
Original Air Date: Apr 16, 2019
Roboform Password Security
If you're like most Internet users, you know that you should be using long unique passwords for each of your online accounts in order to stay safe from breaches.

Most people don't follow through on the essential security step because they continue to use passwords they can easily remember.

It's nearly impossible to be safe without using some type of password manager, so if you still haven't found one that works for you, checkout the offerings at https://www.roboform.com.

It started life as a form filling utility, but now also offers full password management functionality.

Roboform also has mobile option and their basic service is free to use!

There are some interesting features including their batch login option that will auto open browser tabs and log into your primary sites just by tapping one button.

The value of any password management program is that you can create lots of unique complex passwords for each online service you use, but you'll only have to remember one master password.