Tech Tips for Non-Tech People!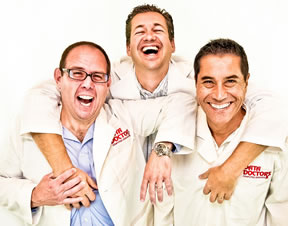 We give quick, one minute tech tips each weekday! Join us on a radio station near you as we talk tech. It's Tech Tips for Non-Tech People! You can post questions on
our Facebook page
anytime!
Original Air Date: May 10, 2019
Laptop Battery Tip
Battery life issues are among to most common complaints for those that use a laptop as their primary computer.

Because all batteries have a specific number of charge cycles, the more you charge it, that faster the battery life begins to lessen.

Whenever you know that you are going to be using your portable computer plugged in like a desktop computer for an extended period of days or weeks, one way to help improve the life of the battery is to remove it.

It's not to limit the charge cycles, it's to reduce the exposure to heat that is one of your batteries biggest killers.

Both the battery and the processor inside your computer generate a fair amount of heat that you can avoid generating when you won't need it to be portable.

A word of warning: don't unplug or plug in your battery while the device is running. Be sure to shut off your laptop and be sure it hasn't gone to sleep.

The best way to run without the internal battery is to plug the power into a battery backup for safety sake.