Tech Tips for Non-Tech People!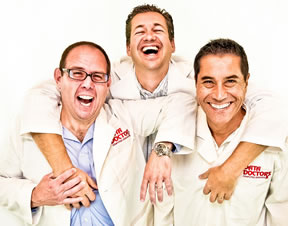 We give quick, one minute tech tips each weekday! Join us on a radio station near you as we talk tech. It's Tech Tips for Non-Tech People! You can post questions on
our Facebook page
anytime!
Original Air Date: May 14, 2019
On-The-Go Charging Tips

Download the MP3
The number of amazing features that just about every smartphone offers these days are awesome, but one downside of using a lot of these features is diminished battery life.

For those of you that spend a lot of time on the road, you know how strategic you need to be when trying to keep your devices charged.

When you only have a short amount of time to charge, it can be maximized by turning off the device while charging.

If you can't turn off your phone, turn off as many of the radios as you can - Bluetooth, cellular and Wi-Fi to maximize the charge.

Another tip to remember is that most hotel TV's have a USB port that can be used to provide a bit of a charge, as long as the TV is turned on.

It's not going to charge as quickly as your phone's charger, but it can come in handy when you're under duress.

As the warmer weather approaches, be mindful of heat or direct sunlight exposure to your electronics as heat is one of your batteries biggest threats.

Charging your devices while they're overheated is also something to avoid...let it get back to room temperature for the best results.
Feedback