Tech Tips for Non-Tech People!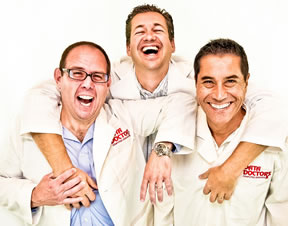 We give quick, one minute tech tips each weekday! Join us on a radio station near you as we talk tech. It's Tech Tips for Non-Tech People! You can post questions on
our Facebook page
anytime!
Original Air Date: May 16, 2019
Have You Thought About This?

Download the MP3
No one likes to think about something we will all eventually have to deal with: passing away.

If you take a minute to think about how important it will be for your heirs to have access to your various online accounts, making it easy for them to do so, should you pass, is a pretty generous thing to do.

The amount of time, effort and frustration that those you leave behind may have to go through if they are completely locked out of your accounts can be overwhelming, all while they grieve.

Keep in mind that the myriad security settings that you put in place to keep the bad guys out will also keep your loved ones out in their time of need.

Even if you store your passwords somewhere safe that your family will know about, don't forget that your passwords will often change over time, so there's on password that's the most important: your primary email account. 

Why is this? Think about where all your password reset messages typically go when you click on a 'forgot my password' link on any account.

If nothing else, having this single account password will allow whoever is left to manage your estate to easily gain access to any and all of your accounts.

No matter your age, this uncomfortable issue is something that we should all take care of for the benefit of those we leave behind.
Feedback