Tech Tips for Non-Tech People!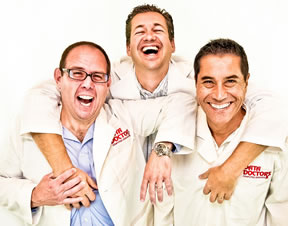 We give quick, one minute tech tips each weekday! Join us on a radio station near you as we talk tech. It's Tech Tips for Non-Tech People! You can post questions on
our Facebook page
anytime!
Original Air Date: May 24, 2019
Google's 'Recently Used Devices'
Protecting your accounts online requires diligence and if you have a Google account, there's a tool you should know about.

You can easily see what devices have connected to your account and when to sniff out unauthorized access.

The 'Recently used devices' screen (http://bit.ly/2EFipxt) provides a list of every device that's successfully logged into your account and a general location within the past twenty eight days

Should you detect an unauthorized device in the list, you can tap the link to secure your account and start by changing your password.

If everything looks good, take a extra couple of minutes and do a security checkup while you are thinking of it: http://bit.ly/2EusxsD

If Google thinks you should do something to improve your security, you'll be given the links to make it more difficult for the bad guys to gain access to your account.
Feedback