Tech Tips for Non-Tech People!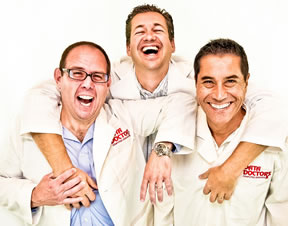 We give quick, one minute tech tips each weekday! Join us on a radio station near you as we talk tech. It's Tech Tips for Non-Tech People! You can post questions on
our Facebook page
anytime!
Original Air Date: May 28, 2019
Summer Trip Planning Website
Our annual summer road trips provide us with lots of opportunities to discover new interesting places here in the US.

If you're like me, you love finding the path less traveled by talking to the locals wherever you happen to be.

When the insider knowledge isn't available, there are lots of web resources that can help you find awesome side trips, including one of my favorites at https://RoadTrippers.com

Just type in your starting and ending points to start finding things your interested in along your intended path.

By using the website to build your trip plan, you can easily determine how much time an extra stop or point of interest might take along with the potential gas consumed.

Zoom into any part of your path to really see what's possible, save your trip and then transfer it to your smartphone so you can get in-car directions to everything you plan on seeing.

If you're pressed for time or just too lazy to build your own road trip, you can start with someone else's trip and make adjustments to suit your taste.

Feedback