Tech Tips for Non-Tech People!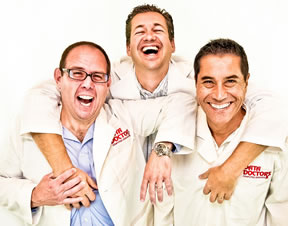 We give quick, one minute tech tips each weekday! Join us on a radio station near you as we talk tech. It's Tech Tips for Non-Tech People! You can post questions on
our Facebook page
anytime!
Original Air Date: May 31, 2019
Charge Blocking Tip

Download the MP3
In my previous tip, I told you about the possibility of having your smartphone hijacked while it's plugged into a public charging station.

Road warriors, especially those that spend a lot of time abroad that want the option of connecting to a public USB based charger should look into getting a charge blocker.

These inexpensive USB adapters will not allow data transmissions to occur but will allow electricity to flow to charge your smartphone or tablet.

Since the USB interface is designed to both charge devices and allow data access, limiting what can happen when you're connecting to anything is a good idea.

The problem with the juice jacking threat is that there's just no way to know by looking at a charging station to know if it's been tampered with.

As we suggested previously, it's always better to use your own charger through an electrical outlet, but when a USB port is your only option, a charge blocking device from companies like https://chargedefense.com will provide you with the extra security that give you peace of mind.
Feedback