Tech Tips for Non-Tech People!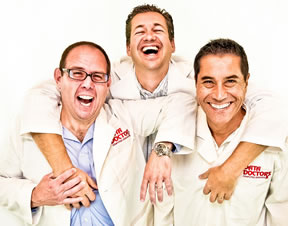 We give quick, one minute tech tips each weekday! Join us on a radio station near you as we talk tech. It's Tech Tips for Non-Tech People! You can post questions on
our Facebook page
anytime!
Original Air Date: Jun 10, 2019
Beware News Event Searches

Download the MP3
The 24 hour news cycle has lead to lots of 'breaking news' stories that might tempt you to pop over to the Internet to search for the details.



While we'd all like to believe that if it shows up in a search result on any of the legitimate search sites, it's just not the case especially when a big event has occurred. 



Creating malicious websites that appear to have salacious information during a news event is a common tactic used by hackers to snare victims.



They may even attempt to use ads to lure unsuspecting users to their traps.



The search companies do their best to police this type of scam, but since news events can drive a lot of traffic, the bad guys don't care if it's only up for an hour if they can trap users.



Instead of using a search engine to track down a news event, make sure you only refer to the news sources that you always use to find the info.



Using a news app on your phone from your favorite resources or bookmarks to their breaking news section is a much safer way to go.



The bad guys watch how we use the Internet and will continue to target us based on our behaviors, so changing the way we seek news is a good way to steer clear of this method of attack.
Feedback