Tech Tips for Non-Tech People!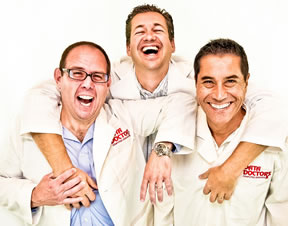 We give quick, one minute tech tips each weekday! Join us on a radio station near you as we talk tech. It's Tech Tips for Non-Tech People! You can post questions on
our Facebook page
anytime!
Original Air Date: Jun 11, 2019
Anonymous Email Tool

Download the MP3
We have all been to websites that require some form of registration and validation to a working email address in order for us to access or download the information we seek.

In those instances where once you get what you want, you don't really need to hear from them again, using your real email account is simply setting you up for unwanted messages down the road.

That's where using a temp address can allow you access to the info you desire without exposing your daily account to junk messages.

While there are a variety of options online for this need, I particularly like one called '10minutemail'.

There's nothing to download or setup because it's a webmail tool that offers temp addresses ten minutes at a time.

If you use a temp address, any message sent to it will appear on the web page associated with that address.

Most replies for registration happen within a minute or so, but if it turns out that you need another ten minutes, you can extend it's use with the click of a mouse.

Keep in mind, you should never use a service like this if you're ever going to do a password reset or any important follow up action, so only when you know it's a 'fire and forget' situation.
Feedback