Tech Tips for Non-Tech People!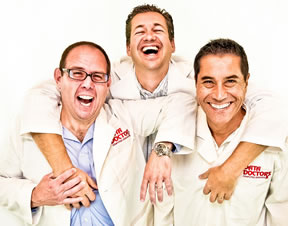 We give quick, one minute tech tips each weekday! Join us on a radio station near you as we talk tech. It's Tech Tips for Non-Tech People! You can post questions on
our Facebook page
anytime!
Original Air Date: Jul 26, 2013
Flight Stats Made Easy

Download the MP3
It's time for another Data Doctors Tech Tip

If you travel on a regular basis, you know how valuable it is to know the ins and outs of certain airlines or airports.

Flight delays, weather and on-time performance rankings are just the beginning of the research to make sure you choose the best options.

Whether you want to track a flight in real time or see a visual map of the current delays around the country,
http://FlightStats.com does a great job of providing a real picture of what's going on.

In addition to all of the resources on their website, you can download helpful apps such as the interactive terminal Airport Zoom app for the iPad or the Traveler app for Android devices.

You can also setup flight alerts for upcoming flights so you are made aware of any delays, diversions or cancellations or get an arrival notification when a flight that you are tracking arrives.

http://FlightStats.com has compiled just about every bit of data that concerns airlines and airports, so check it out before you book your next flight!

Feedback