Tech Tips for Non-Tech People!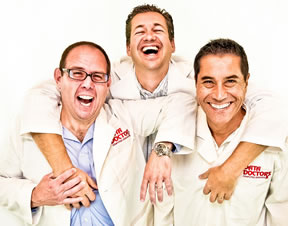 We give quick, one minute tech tips each weekday! Join us on a radio station near you as we talk tech. It's Tech Tips for Non-Tech People! You can post questions on
our Facebook page
anytime!
Original Air Date: Jul 29, 2013
Laptop Tracking Options

Download the MP3
It's time for a Back-to-School Data Doctors Tech Tip

If you're about to send a child off to college, an expensive laptop computer is likely to be part of the mix.

That shiny laptop is also a highly targeted item by thieves, so before you send junior off, make sure you install a location tracking program.

One of our favorites is Prey, that's P R E Y and it's a free download from http://preyproject.com

Once installed, Prey can track the location, take a picture of who's using it, capture what's on the screen and even lock down the system if it goes missing.

The only downside to using this freebie is that you're on your own to figure out how to recovery it.

If you want tracking with recovery assistance, install LoJack for Laptops instead (http://www3.absolute.com/lojackforlaptops/home) It's only $40 for two years and all you have to do is file the police report…they do the rest!

Feedback