Tech Tips for Non-Tech People!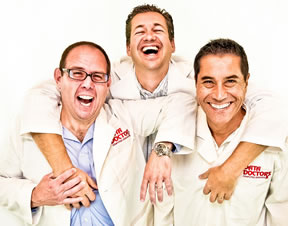 We give quick, one minute tech tips each weekday! Join us on a radio station near you as we talk tech. It's Tech Tips for Non-Tech People! You can post questions on
our Facebook page
anytime!
Original Air Date: Jul 9, 2019
Fun Google Teaching Tool
Do you have friends or family that just can't remember that Google has the answers for most of what they keep asking you?

If you're the one that's always being asked questions that are simply available by asking any of the search engines, today's tip is for you. 

Start amusing yourself when asked those simple questions by making use of Let Me Google That For You or http://lmgtfy.com

You just type in the simple question that they could have typed themselves and the website does the rest.

You simply copy the link that the site generates based on your question and send it to the person that could use a gentle nudge to start using Google themselves.

When they click on the link that you send, not only does it show them to go to Google, it shows them step-by-step in an animated way what they could have done for themselves.

Not only can it help you educate your friends and family, it's a ton of fun at the same time!
Feedback