Tech Tips for Non-Tech People!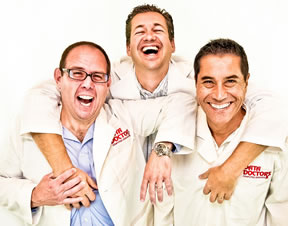 We give quick, one minute tech tips each weekday! Join us on a radio station near you as we talk tech. It's Tech Tips for Non-Tech People! You can post questions on
our Facebook page
anytime!
Original Air Date: Jul 8, 2019
Alternative Software Options
Did you know that you can find inexpensive or even free alternatives to those expensive programs that you thought you had to use?

It's still a lesser known fact that there are lots of programs referred to as 'open source' that can provide the utility that all the well known brand-name programs have even offering.

Because of the open source movement, programmers from around the world contribute to improving software that can them be used by anyone that wants to try it.

Our go-to resource for finding these alternatives to mainstream software is at https://alternativeto.net

It's really easy to find any alternatives for a software program that you don't want to spend big bucks on when you use the search function at the website.

The programs listed as alternatives work with just about every major operating system you are using.

This is another obvious bookmark opportunity so you can quickly find a cheap alternative the next time you need one!
Feedback