Tech Tips for Non-Tech People!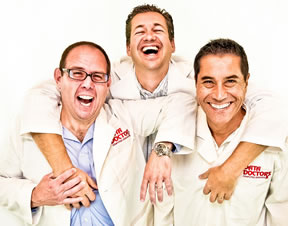 We give quick, one minute tech tips each weekday! Join us on a radio station near you as we talk tech. It's Tech Tips for Non-Tech People! You can post questions on
our Facebook page
anytime!
Original Air Date: Jul 23, 2019
E-mail Bankruptcy
In today's digital world, it's not hard to get behind on all of the correspondence channels that we use every day.

If you're at all active on email, it can be a chore to stay current with your daily messages, but it get's even more overwhelming if you have gaps where you don't or can't check the daily deluge.

For those of you that are facing this overwhelming load of unread messages, instead of trying to figure out how to plow through them all, have you ever though of announcing to the world that you are in email bankruptcy?

To do it, you simply delete everything in your Inbox and then send a message to those you do want to communicate with that they need to resend any message they've sent to you that they are waiting to hear back from you on.

Just remember that sending a mass email with all the addresses in the To: section exposes everyone's addresses to everyone, so put all of them in the Blind Carbon Copy (BCC) line to keep everything confidential.
Feedback