Tech Tips for Non-Tech People!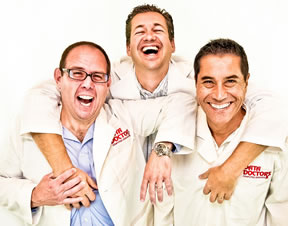 We give quick, one minute tech tips each weekday! Join us on a radio station near you as we talk tech. It's Tech Tips for Non-Tech People! You can post questions on
our Facebook page
anytime!
Original Air Date: Jul 22, 2019
Tips for Going Paperless
If you're like most households, you've managed to accumulate a small mountain of paper that you intend to sort and file.

Most people would love to go paperless, but with that intimidating mountain of paper, how does one get started?

Well the first step is to figure out what part of that mountain is no longer necessary and throw it out.

Next, figure out what you need to shred instead of throwing it out and set them in their own pile for shredding.

Next, if you need specific documents, don't physically store them, get them digitized by scanning and saving them on your computer.

Another obvious place to reduce future paperwork is to convert as many of your accounts as you can to the paperless option when available.

For those with a lot of mail, especially businesses, consider converting your incoming mail with a service such as Earth Class Mail. They receive all you mail and scan it, so all you have to do is tell them what you want and don't want!
Feedback