Tech Tips for Non-Tech People!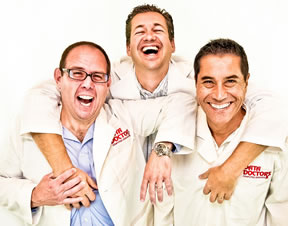 We give quick, one minute tech tips each weekday! Join us on a radio station near you as we talk tech. It's Tech Tips for Non-Tech People! You can post questions on
our Facebook page
anytime!
Original Air Date: Jul 25, 2019
Online Shopping Tools
We're a lot more comfortable buying just about anything online these days, but finding something at an extraordinarily low price is still a big red flag.

Knowing more about a website that is offering this really low price can help you potentially sniff out bad actors.

Your fellow Internet shoppers are a good resource for checking out any online retailer, so make advantage of the wisdom of the crowds with a couple of excellent tools.

https://ScamAdviser.com is an excellent and quick way to get the down low on any website just by typing it into their site.

Another tool that can work in the background for you is from Web of Trust (https://mywot.com)

It's a browser add on that will give you a visual signal for any website in search results, social media and email. It uses the three colors in a traffic light to indicate what the rest of the Internet has to say about the retailer.

Don't forget that using a debit card to make online purchases exposes you in a way that a credit card doesn't should you be the victim of a fraudulent transaction.

The difference is that your checking account won't be out of balance while you sort through the fraud if you always use a credit card.
Feedback