Tech Tips for Non-Tech People!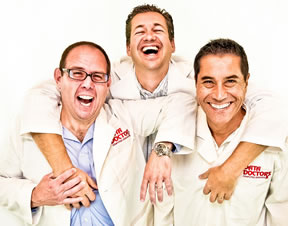 We give quick, one minute tech tips each weekday! Join us on a radio station near you as we talk tech. It's Tech Tips for Non-Tech People! You can post questions on
our Facebook page
anytime!
Original Air Date: Aug 8, 2019
Recipe Search Engine
The Internet is loaded with websites that focus on food and recipes that range from the high end magazines to celebrity chefs to soccer moms from around the world.

One that's lesser known but worth checking out is called http://www.foodpair.com and it does something a little different than the others.

It's like a search engine for recipe websites.

It allows you to look for recipes by ingredient, which results in recipes that you can actually use with what you have on hand instead of having to run to the store.

They also allow you to search for recipes by diet, which course you're considering or even a specific recipe website.

It's a very visual website sort of like Pinterest, that allows you to see dishes before you dive down into the recipe.

Instead of having to scroll through dozens of recipe websites, now you can use Food Pair to make it much more efficient.
Feedback