Tech Tips for Non-Tech People!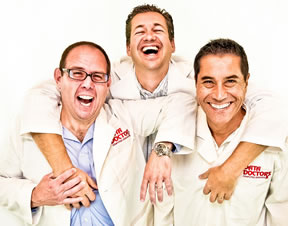 We give quick, one minute tech tips each weekday! Join us on a radio station near you as we talk tech. It's Tech Tips for Non-Tech People! You can post questions on
our Facebook page
anytime!
Original Air Date: Aug 7, 2019
Did You Reboot First?
Is this question something you hear a lot in your home or office?: my email isn't downloading or I can't print anything.

Technology can be very frustrating when it doesn't do what it's supposed to do, so today's tip is inspired by your shampoo bottle.

If you recall, it says to lather, rinse, repeat, which we are borrowing and changing to lather, rinse, REBOOT!

Whenever any of your devices isn't operating properly, start with our saying: lather, rinse, reboot

As you use your computer, resources are consumed that need to be replenished. The longer it's been between restarts, the more likely that your resources have been depleted to some level.

Shutting down extra browser tabs or programs that you aren't using anymore can help, but they never give back 100% of what they take.

The next time you run into any kind of a nagging issue on your home or office computer, remember to lather, rinse and reboot before calling for help, since it's most likely the first thing that they'll as you to do.
Feedback