Tech Tips for Non-Tech People!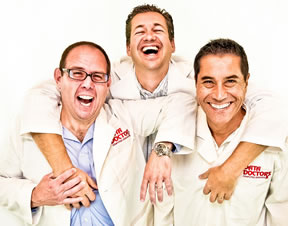 We give quick, one minute tech tips each weekday! Join us on a radio station near you as we talk tech. It's Tech Tips for Non-Tech People! You can post questions on
our Facebook page
anytime!
Original Air Date: Aug 6, 2019
Driver Update Warning
At the risk of confusing you, we wanted to address the process of keeping the software on your computer updated or in this case, when you shouldn't update certain things.



We were asked via social media about an online service that focuses on something called a driver, which is a small software program that controls a piece of hardware.

Randomly updating them, just to update them is not something we would recommend.



The reason for this is that it could end up creating a problem that didn't exist before you attempted the update - specifically the dreaded driver conflict.



When it comes to drivers, the only time we recommend updating them is when a specific problem has been identified and updating the driver is a known potential fix.


While the service sounds like it will take care of a technical process for you, it's actually a solution searching for a problem…don't risk your computer's good health on it!
Feedback