Tech Tips for Non-Tech People!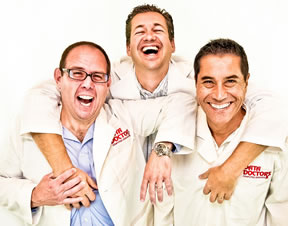 We give quick, one minute tech tips each weekday! Join us on a radio station near you as we talk tech. It's Tech Tips for Non-Tech People! You can post questions on
our Facebook page
anytime!
Original Air Date: Aug 5, 2019
Free Credit Monitoring Reminder
Do you remember all those tv commercials that used to air all of the time that claimed that you could get free credit checks?

The vast majority of them have gone away because they weren't really free, with the exception of https://annualcreditreport.com which allows one free check per year.

There is a legit free service for something better than an occasional check, because it allows you to monitor your credit year round.

The site provides much more than just your credit score; it provides lots of suggestions based on your current financial relationships to help you save money.

CreditKarma can show you things like your credit utilization, your balances and any pertinent notices for any of your accounts.

The service is available on your computer via the web of on you smartphone or tablet via their app.

With all of the constant issues with breaches and the fear of ID theft, the dashboard approach from https://.creditkarma.com is a useful free tool to constantly monitor your credit.
Feedback