Tech Tips for Non-Tech People!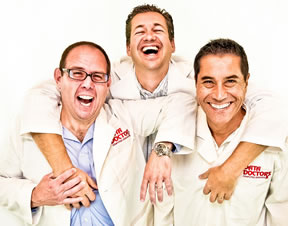 We give quick, one minute tech tips each weekday! Join us on a radio station near you as we talk tech. It's Tech Tips for Non-Tech People! You can post questions on
our Facebook page
anytime!
Original Air Date: Aug 2, 2019
You Can Still Fax?
Remember when the fax machine was an important part of daily business life?

Well, that old relic still has some avid fans that require you to send them info via fax.



There are so many ways to scan and email documents these days that you shouldn't need to fax anything, but if you ever do get that odd request to have something sent to an actual fax machine, we've got the solution.



It's a website called https://faxzero.com and as long as you only have a couple of pages to send, it's absolutely free to use.



Should you need to send more than three pages, you can pay $1.99 for up to twenty five pages or take a little longer and send the document three pages at a time.



Just scan the document like you normally do and instead of emailing it to them, upload the scanned file to the Fax Zero website so you can get the document to the recipient's fax machine.



You aren't going to need this very often, but when you do, you'll be glad you added it to your bookmarks!

Feedback