Tech Tips for Non-Tech People!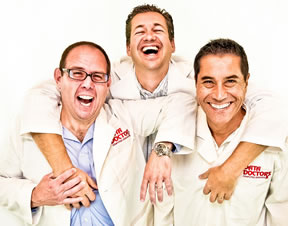 We give quick, one minute tech tips each weekday! Join us on a radio station near you as we talk tech. It's Tech Tips for Non-Tech People! You can post questions on
our Facebook page
anytime!
Original Air Date: Aug 13, 2019
Free Online OCR Website
Optical Character Recognition (OCR) is a process that allows computers to scan a document and recognize individual letters so they can be used in a word processor.

If you own a scanner, it likely came with a program that allows you to do this, but it can be complicated to setup and use.

If you don't need to do it often or you aren't near you own scanner, there's an excellent free online alternative at https://www.onlineocr.net

It will allow you to scan any document or image that has text and turn it into a Word or Excel document so that the text can be edited.

You can extract text from PDF or a number of image formats including JPG, BMP, TIFF, GIF and convert them into editable text formats.

You just upload the original file, select one of 46 languages, decide which format you want it converted to and the online tools does the rest.
Feedback