Tech Tips for Non-Tech People!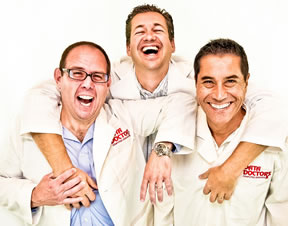 We give quick, one minute tech tips each weekday! Join us on a radio station near you as we talk tech. It's Tech Tips for Non-Tech People! You can post questions on
our Facebook page
anytime!
Original Air Date: Aug 14, 2019
Browser Shortcut to Remember
Browsing the Internet took a quantum leap when browsers started allowing us to open multiple sessions via tabs which eliminated the requirement for us to use the back and forward buttons to pop between sites. 

This awesome feature can also hamstring your computer because each browser tab takes up additional memory.

Closing them when you're done is helpful, but today's tip is for when you invariably close the wrong browser tab and want it back.

You no longer have to rely on your History file, which you may have to scroll through depending upon when you initially opened it up.

There's a keyboard shortcut that can save the day and for Windows, it's the combination of Ctrl-Shift and the letter 'T'.

For Mac users, it's Command-Shift and the letter 'T'.

Doing it once will open the most recently closed tab; doing it again will open the previously closed tab and so on.

Once you learn this awesome shortcut, it'll become a regularly used one as we all close the wrong tab on a regular basis!
Feedback