Tech Tips for Non-Tech People!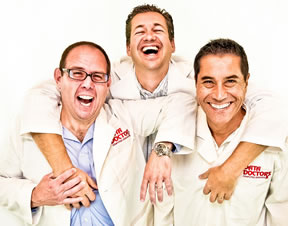 We give quick, one minute tech tips each weekday! Join us on a radio station near you as we talk tech. It's Tech Tips for Non-Tech People! You can post questions on
our Facebook page
anytime!
Original Air Date: Aug 19, 2019
Totally Free Ebooks
If you own a Kindle and you use it on a regular basis, you know that it can get expensive if you get a bit carried away. 

Did you know that there's a much more cost effective way to feed the need to read on all your electronic devices?

If you have the time and patience, you can manually scour Amazon's website for lots of free e-books, but there's a better way.

An awesome resource for avid e-book consumers is at http://hundredzeros.com because it watches Amazon's free offers for you.

It presents the options with large thumbnails that can be searched by the usual title or subject matter options.

Let all your e-bookworm friends know that they can get lots of free books by going to
http://hundredzeros.com because that's all they offer!
Feedback