Tech Tips for Non-Tech People!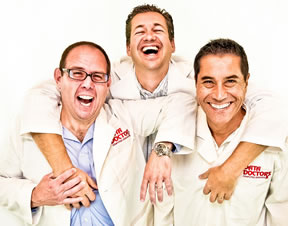 We give quick, one minute tech tips each weekday! Join us on a radio station near you as we talk tech. It's Tech Tips for Non-Tech People! You can post questions on
our Facebook page
anytime!
Original Air Date: Aug 20, 2019
Online Study Tool
One key to success for any student at any grade level is organization of their study materials.

If they're not organized, they'll most likely be scrambling to find all the various study materials they've used in the past that is scattered all around.

If this sounds like a common problem in your household, checkout a potentially game changing resource called ExamTime - https://www.goconqr.com/en-US/examtime

It provides a single, sharable location for all the various bits of study material like notes, quizzes, flashcards and reports that were used in classes and homework.

For those with a study group, the sharable part of the system along with the planner makes it easy for everyone to stay on the same page.

The best part of the system is that your student will no longer be reliant on a scattered array of study notes that they can't remember where they placed them.

For those that are leading a group of any kind, the system can be a great way to provide the platform for group discussions.

The basic service is free to use with premium options if you find them worth paying for.

Visit the site to see examples of how other are using it and see if it's worth trying yourself!
Feedback