Tech Tips for Non-Tech People!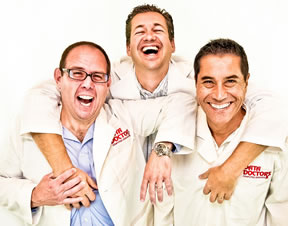 We give quick, one minute tech tips each weekday! Join us on a radio station near you as we talk tech. It's Tech Tips for Non-Tech People! You can post questions on
our Facebook page
anytime!
Original Air Date: Aug 27, 2019
Online Appointment Booking Tool
If you have to schedule meetings for yourself on a regular basis, you know how inefficient it can be with the standard back and forth to find a mutually available time slot.

This common problem is being addressed by a whole host of companies, including the folks at Acuity Scheduling - https://www.acuityscheduling.com

instead of manually interacting with potential clients to setup a meeting, their tool allows them to book a time with you themselves, eliminating the back and forth.

You can start with their free service and upgrade if you see value in things like automatic calendar syncing, embedding the scheduler on your on website or the ability to accept payments through their platform.

It's a very simple service to setup and once you've done it, just send anyone that's trying to book time with you the link.

The advanced features start at $15 a month, so it's cost effective for those that spend way too much time trying to book appointments with potential clients.
Feedback