Tech Tips for Non-Tech People!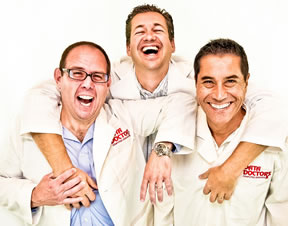 We give quick, one minute tech tips each weekday! Join us on a radio station near you as we talk tech. It's Tech Tips for Non-Tech People! You can post questions on
our Facebook page
anytime!
Original Air Date: Sep 2, 2019
Web Thumbnail Tool
Anyone tasked with presenting information that is based on Internet resources has likely had the need to capture a basic thumbnail of the resource as part of the presentation.

If you have to generate presentations on a regular basis, you might have all of the tools that will allow you to do it manually, but we have a better way.

An amazing and free tool located at https://www.thumbalizr.com makes it quick and easy to grab a thumbnail representation of any website.

Simply type the website into their tool to start the process of collecting the elements of the page and bring them together for your choice of thumbnails.

When you're trying to get the attention of anyone viewing your report, adding a thumbnail to a web link can make a big impact and potentially provide the focus to your report that you want.
Feedback