Tech Tips for Non-Tech People!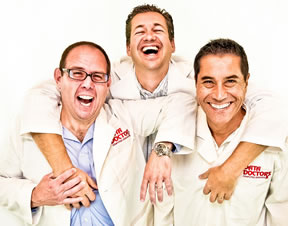 We give quick, one minute tech tips each weekday! Join us on a radio station near you as we talk tech. It's Tech Tips for Non-Tech People! You can post questions on
our Facebook page
anytime!
Original Air Date: Sep 24, 2019
24 Hour Online Notary
If you're selling or buying a home or dealing with any sort of official business, there's a strong chance you'll need to have the documents notarized.

In this busy world we live in, tracking down a person that can do the notarization can be a bit of a logistical issue, especially if you are traveling.

Should you ever find yourself in a position of needing a notary fast, check out an app called Notarize.

It's a completely legal virtual notary service that provides its services via the Internet.

It's a straight forward process that anyone can execute by uploading the document that needs to be notarized and following their step-by-step instructions.

A licensed notary will connect with you via live video and witness you signing the document.

Everything is documented and saved for legal purposes and once you're done, you can easily send the completed document wherever you need it to go.

It's convenient and available around the clock, but that convenience comes at a price: $25

It's one of those things that is worth every penny for some folks, so bookmark https://www.notarize.com just in case you find yourself in need of this awesome service.
Feedback