Tech Tips for Non-Tech People!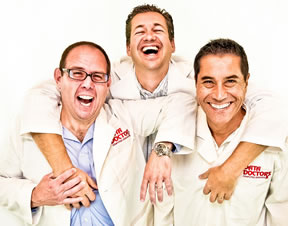 We give quick, one minute tech tips each weekday! Join us on a radio station near you as we talk tech. It's Tech Tips for Non-Tech People! You can post questions on
our Facebook page
anytime!
Original Air Date: Sep 23, 2019
Getting Fit Using Visuals
Achieving physical fitness is much more likely to be successful when you can find routines that are easy to follow, don't cost a fortune and will motivate you to continue.

The approach that avoids the need to spend money on expensive equipment may be a good starting point.

The Internet has made it possible for experienced fitness teachers to develop unique options for helping others, especially through visual aids like at a website called https://darebee.com 

These routines use visual outlines to guide anyone through workouts complete with instructions on how many sets to do.

Not only can you get help with long-term routines that will help you get more fit, they also help you with meal planning to go along with your routines.

No matter who you are, if you are looking for something fresh to get you moving, the awesome visual options at Darebee.com are worth checking out!
Feedback