Tech Tips for Non-Tech People!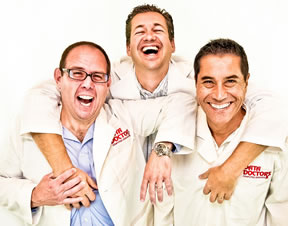 We give quick, one minute tech tips each weekday! Join us on a radio station near you as we talk tech. It's Tech Tips for Non-Tech People! You can post questions on
our Facebook page
anytime!
Original Air Date: Sep 27, 2019
Alternatives For Text Messaging
How important has text messaging become for you? What would you do if a bad thing happened to your smartphone, like it gets lost or stolen? 

There's a decent chance that you'll end up with either an unusable or lost phone at some point, so you should act accordingly.

Before you find yourself in this situation, search your carrier's website for an online text messaging tool, get it setup and learn how to use it.

You'll need the username and password associated with your phone number in order to use it, so that's why I'd recommend you doing this before a crisis.

If you do find yourself in a crisis and need to send an urgent text from a computer, there's a website called Text 'em (http://textem.net) that might be helpful.

One issue that may prevent you from using the sight is that you'll have to know which carrier that your intended recipient is using.

Learning how to send text messages when your phone isn't available is something that is bound to payoff, so it's a skill that I highly recommend that everyone learns.
Feedback