Tech Tips for Non-Tech People!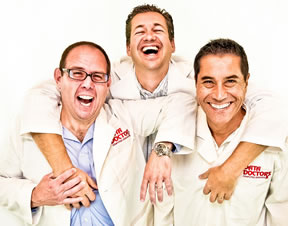 We give quick, one minute tech tips each weekday! Join us on a radio station near you as we talk tech. It's Tech Tips for Non-Tech People! You can post questions on
our Facebook page
anytime!
Original Air Date: Oct 4, 2019
Product Comparison Search Tip
It's not often that you don't turn to the Internet to gather information on just about anything you plan on buying.

Another great benefit is the ability to research competitive products for an item you are interested in purchasing. 

Often times you won't be aware of what competitive products exist, which is the point of today's tip.

Google searches that include a product followed by 'vs' as in versus can quickly provide you with comparisons of the most popular items in just about any category.

If you were in the market for a new car and wanted to compare a Honda Civic with all of its competitors, simply type "Honda Civic vs" to get the scoop.

If find this approach extremely useful when I'm looking for apps and don't want to download the first one that comes up in a search.

This type of search will quite often bring up review websites that are filled with information about a lot of the items that are similar to the one you know about.

Not everything you're shopping for will benefit from this tip, but more times than not, I've found it to be very useful.
Feedback