Tech Tips for Non-Tech People!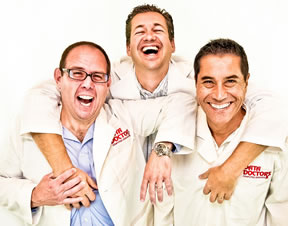 We give quick, one minute tech tips each weekday! Join us on a radio station near you as we talk tech. It's Tech Tips for Non-Tech People! You can post questions on
our Facebook page
anytime!
Original Air Date: Aug 8, 2013
Screencasting made easy

Download the MP3
It's time for another Data Doctors Tech Tip

Today's tip starts with a little geek speak because were going to talk about screencasting

Screencasting is essentially digitally recording what appears on your screen and is an awesome way to teach others how to do things on a computer.

http://Screenr.com makes screencasting a snap because it's entirely browser based.

There's nothing to install, it works on Macs or PCs, the screencasts can be viewed on just about any computer or mobile device and it's absolutely free!

Think of it as a DVR for your screen that allows you to add voice annotation as you go.

If you or anyone you know is in charge of teaching anything to anyone, they're going to love you for telling them about Screenr.com, that's S C R E E N R.com.

Feedback