Tech Tips for Non-Tech People!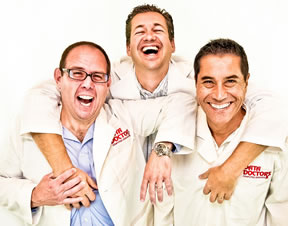 We give quick, one minute tech tips each weekday! Join us on a radio station near you as we talk tech. It's Tech Tips for Non-Tech People! You can post questions on
our Facebook page
anytime!
Original Air Date: Oct 22, 2019
Backup, Backup, Backup!
There's a common issue that I've observed over the decades with the average computer user: they know that they should be backing up their important data files, but they just haven't put together the process.

It's one of the most important tasks that every computer user should be performing and with the stakes being raised, it's critically important.

Loss of data is one thing, but having it held hostage by a hacker because you don't have a backup has grown to become a very real threat.

The sophistication of this type of attack has grown by leaps and bounds in the past couple of years because it's generating a lot of money for the bad guys.

If they get to your files, they'll use military grade encryption to lock you out and demand payment for the key to unlock the files.

If your only backup is an attached local drive, they'll lock it down as well, so making sure your files are out of reach with an online backup service such as Carbonite will keep you safe and prevent the need to pay them.

If you haven't been motivated yet, hopefully knowing about this growing threat will help you get over the hump.
Feedback