Tech Tips for Non-Tech People!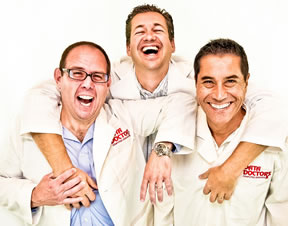 We give quick, one minute tech tips each weekday! Join us on a radio station near you as we talk tech. It's Tech Tips for Non-Tech People! You can post questions on
our Facebook page
anytime!
Original Air Date: Oct 31, 2019
Cool Tools Hiding In Plain Sight!
A relatively unknown feature that's a gateway to an assortment of additional tools for Google's free online productivity programs like Docs and Sheets is the add-ons.

The variety of features and options that can be added is amazing and worth the time to explore.

Sending faxes within the platform, creating a quick table of contents, working with labels and inserting your signature is just a sample of what can be added to the programs.

If you switched from Microsoft Office, but miss some of the features, you may be just a few mouse clicks away from beefing up Google's online programs. 

It's been sitting in the menu bar the whole time, so take a minute and look for the Add-ons option at the end of the menu bar. When you click it, you'll see the option to 'Get Add-ons', which will take you to the marketplace.

What's helpful about the add-ons is that once you add them, they can be used with any past or future documents.

Once you start to realize how many great tools have been hiding in plain sight, you might want to put an annual reminder in your calendar to explore add-ons because new ones are added all the time.
Feedback