Tech Tips for Non-Tech People!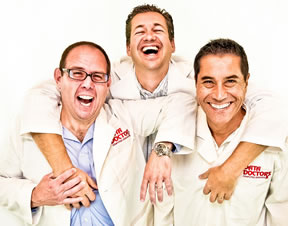 We give quick, one minute tech tips each weekday! Join us on a radio station near you as we talk tech. It's Tech Tips for Non-Tech People! You can post questions on
our Facebook page
anytime!
Original Air Date: Nov 19, 2019
Exercising For Charities
Getting your day off to a good start requires some form of exercise for a large number of you.

Staying motivated to exercise can be increased by an app that will benefit others, based on you exercising every day.

An app called 'Charity Miles' will convert your daily exercise routine into a charitable contribution for lots of charities that could use the help.

Whether you jog, run or ride a bike every morning, your healthy activities can generate 10 to 25 cents per mile for charities using the app.

If you've ever seen those regular social media posts about Charity Miles from your social networking connections, you now know what they are referring to.

It's a great way to support well known charitable organizations on a daily basis, especially if you need to the motivation or are already motivated to get out there every morning.

Once you start using the app, you can think of yourself as one of those famous sponsored athletes doing something good for others!
Feedback