Tech Tips for Non-Tech People!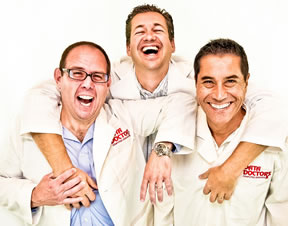 We give quick, one minute tech tips each weekday! Join us on a radio station near you as we talk tech. It's Tech Tips for Non-Tech People! You can post questions on
our Facebook page
anytime!
Original Air Date: Nov 18, 2019
Killer Browser Shortcut to Remember
Remember when we had to use the back button in our browsers to see a website we previously visited? The invention of tabbed browsing changed all that, allowing us to have lots of different websites open at the same time.

The downside to this awesome feature is that each additional tab takes up valuable working memory (RAM), which taken to the extreme, can cause lots of performance issues.

Closing tabs you no longer need is a good practice, but what happens if you click on the wrong tab by accident? Searching your recent History for that wanted page is one option, but there's a much easier way to bring that tab back.

In any brand of browser, in Windows you can use the Ctrl-Shift keys and in the MacOS, you can use Command-Shift then tap on the letter 'T' to bring back your most recently closed tab.

It's so much faster than searching through your browser History, especially for those pages you actually opened days ago.

The cool part of this tip is that it works for each subsequently closed tab as well, so simply repeat the keystrokes to keep opening previously closed browser sessions.
Feedback