Tech Tips for Non-Tech People!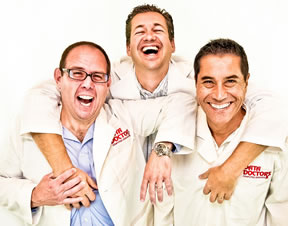 We give quick, one minute tech tips each weekday! Join us on a radio station near you as we talk tech. It's Tech Tips for Non-Tech People! You can post questions on
our Facebook page
anytime!
Original Air Date: Nov 15, 2019
iPhone Picture Management App
If you've been an iPhone user for some years, you've probably taken tons of pictures of just about everything under the sun.

Because it's so easy to take pictures everywhere, most of us end up with a bunch of unwanted images that stack up and eat up our storages space.

The iPhone does a lot of things right, but managing old photos isn't one of it's strong suits.

If you'd like some help going through your old pictures efficiently, check out one of our favorite apps called Cleen - https://cleenapp.com

Instead of having to use thumbnails to figure out what's in a photo, Cleen shows you the images in full screen mode so you can actually see the whole image.

What makes it so fast is that you simply swipe in one of three directions to tell the app what you want to do - up to keep it, down to get rid of it and for those images you aren't sure about, to the left for the deal with it later queue.

At any point that you want to wrap things up, just tap the trash icon to get rid of the ones you've tagged for deletion so far.
Feedback