Tech Tips for Non-Tech People!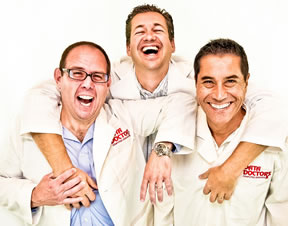 We give quick, one minute tech tips each weekday! Join us on a radio station near you as we talk tech. It's Tech Tips for Non-Tech People! You can post questions on
our Facebook page
anytime!
Original Air Date: Nov 21, 2019
Brilliant Translation Technology
A variety of translation apps have been available for your smartphone for quite some time, but our old go-to app was our favorite because it allowed you to translate physical signs using the camera on your phone.

Since it was acquired by Google some time back, it became a free app and more importantly, the technology was incorporated into the Google Translate app.

Not only can you translate words using your camera, you can convert handwriting as well as spoken word using the app on your smartphone.

It's an amazing combination of translation tools that every traveler should learn how to use.

As with any translation app, it's far from perfect, but if you stick to a small number of words, instead of long complex sentences, you'll find it to be very effective.

The real-time translations is available in many languages and if you know you aren't going to have a connection, you can download language libraries to your phone so that it still works offline.

This is one of those apps that we recommend that if you're going to a foreign country, don't leave home without it!
Feedback