Tech Tips for Non-Tech People!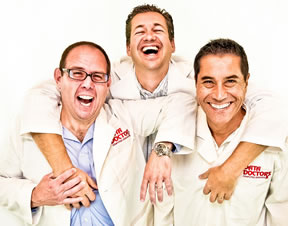 We give quick, one minute tech tips each weekday! Join us on a radio station near you as we talk tech. It's Tech Tips for Non-Tech People! You can post questions on
our Facebook page
anytime!
Original Air Date: Nov 26, 2019
Files by Google App
Our smartphones are capable of so many awesome things but the challenge that this presents is that it takes lots of storage space on our phones. If you're not diligent about getting rid of old files, you can quickly run out of space.

Understanding what's taking up the space is the first step, which is where the Files by Google app for Android devices can help.

The app does more than just show you what's taking up the space, it makes it easy to get rid of old messages, pictures that have been backed up online, duplicate files and those apps that you aren't using anymore.

It routinely points out junk and temporary files that you can delete along with lots of other suggestions to keep your device from filling up.

Keeping lots of free space on your phone helps it perform better as well, so if you have an android device and want some help keeping it uncluttered, checkout Files by Google in the Google Play store.

Got an iPhone? Tomorrow's tip is for you!
Feedback