Tech Tips for Non-Tech People!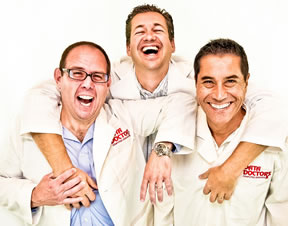 We give quick, one minute tech tips each weekday! Join us on a radio station near you as we talk tech. It's Tech Tips for Non-Tech People! You can post questions on
our Facebook page
anytime!
Original Air Date: Nov 27, 2019
iPhone Storage Management
Yesterday, I featured a special file management app for Android device, so today I'll focus on helping iPhone users do the same thing.

Apple has some very useful storage management tools built into the phone, which you can access by going to Settings, then General, then iPhone Storage.

The first thing you'll see is a graph with different colors to show by category what's taking up your space and where the largest opportunities are to regain space.

You can also turn on an auto delete option for messages that are over 1 year old and easily review all of the large attachments you've received in messages, which is one of those previously hidden items that can eat up large chunks of storage.

If you're like most users, you've probably loaded the phone with lots of apps, many of which you've only used once or really have no use for anymore.

By tapping any of the apps in the list, you can delete the app but keep the associated data or delete everything associated with the app.

Spending a few minutes once a month with this tool will help you keep things running smoothly!
Feedback