Tech Tips for Non-Tech People!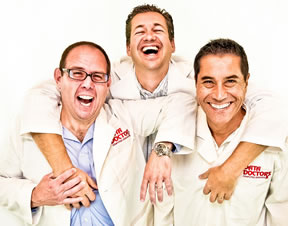 We give quick, one minute tech tips each weekday! Join us on a radio station near you as we talk tech. It's Tech Tips for Non-Tech People! You can post questions on
our Facebook page
anytime!
Original Air Date: Nov 28, 2019
Package Delivery Reminder
It's that time of the year where we crank up our online shopping activity, which means an increase in package deliveries.

No matter where you live, the most common delivery will be to your front door, which package thieves are well are of and take advantage as a result.

It's not hard to figure out if someone's not home as most delivery drivers will ring the doorbell after they drop the package at the door. When no one comes out to pick it up, that's all the porch pirates need to see.

When possible, it may make sense to have all those deliveries to be sent to your place of work or a neighbor that you know will be home during the day.

If you have a more secure area for the packages to be dropped off around your house, leave a note for the driver at the door with the instructions.

If you're like most households, the volume of packages being delivered to your door is on increase, so you may want to invest in one of the many motion sensing doorbell camera systems that will provide real-time alerts with video and the ability to talk to anyone that approaches your door, no matter where you are.
Feedback