Tech Tips for Non-Tech People!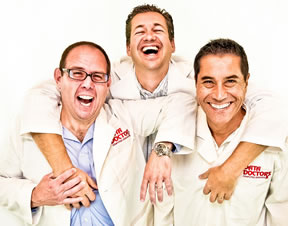 We give quick, one minute tech tips each weekday! Join us on a radio station near you as we talk tech. It's Tech Tips for Non-Tech People! You can post questions on
our Facebook page
anytime!
Original Air Date: Nov 29, 2019
The Ultimate Image App
If you love taking photos with your smartphone, you know that sometime what seemed to be a perfect shot is ruined by something you didn't see at the time you were taking it.

It could be an ugly powerline in a beautiful sunset, someone that photobombed you with a goofy face or the reflection off the glass that you were standing behind at the zoo.

Unless you have the luxury of going back to recreate the same image, using an image editing app can save the day. For these scenarios, my go to app is called Snapseed.

Snapseed, which is owned by Google, has nearly 30 different tools that will allow you to dramatically improve your images, but my favorite one is the Healing tool.

Healing lets you magically erase just about anything in your image right on your smartphone. Simply zoom into the area you want to modify and drag you finger over it to have it blended into the background.

If you make a mistake, just tap the back arrow and try again.

It's absolutely packed with lots of other goodies too, so if you love photography, go get the Snapseed app.
Feedback