Tech Tips for Non-Tech People!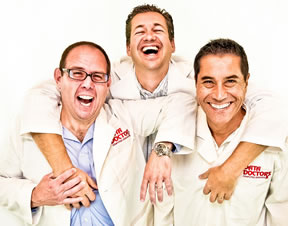 We give quick, one minute tech tips each weekday! Join us on a radio station near you as we talk tech. It's Tech Tips for Non-Tech People! You can post questions on
our Facebook page
anytime!
Original Air Date: Dec 18, 2019
Smartphone Video Editing App
If you're one of the millions that uses an app to enhance or edit your photos, you may want to think about doing the same with your videos.

Most devices make it easy to trim and possibly rotate your videos, but there's so much more you can do if you start using an app called Vizmato that's spelled V I Z M A T O

It's an incredibly powerful app that makes it really easy to enhance your videos by speeding them up or slowing them down, using themes to create a dramatic feel and lots of visual effects like mirror to make your videos really stand out.

There are dozens of effects, emojis and animation tools that you can add to any part of your video just by tapping the screen. You can use music to either replace the audio or mix it with the sounds that you captured in the video.

There are lots of sound effects as well as dozens of text fonts that make it easy to put the emphasis on specific moments in the video.

Vizmato is free to try and if you really like what it can do, it'll cost you $10 for a lifetime subscription.
Feedback